Firm Profile
We believe in the value of relationships. We view every client relationship like a partnership, and truly believe that our success is a result of your success.
We are committed to providing close, personal attention to our clients. We take pride in giving you the assurance that the personal assistance you receive comes from years of advanced training, technical experience and financial acumen. Our continual investment of time and resources in professional continuing education, state-of-the-art computer technology and extensive business relationships is indicative of our commitment to excellence.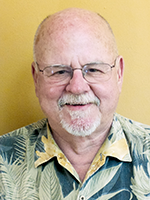 Mike Whipple
In 1972 Mike graduated Summa Cum Laude from the GGU School of Accounting and passed the CPA exam. During his apprenticeship at Touche Ross (1972 – 1977) he received his CPA license. He founded the firm in 1977. The firm has always specialized in taxation of individuals and their entrepreneurial and investing endeavors. He also founded several businesses including a construction firm, a teaching and publication firm, and a credit reporting agency. He has consulted on myriad matters. All of that means whatever tax problem you have he has likely seen it before.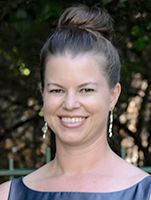 Michelle W. Tanner
Michelle started working in her father's tax practice on a part-time basis in 2001 and has been with the firm full-time since 2004. She received her EA license in 2005 and a National Tax Practice Institute (NTPI) Fellowship in 2012. In 2009, Michelle earned her Masters of Science in Taxation from Golden Gate University. She has been a member of the National Association of Enrolled Agents (NAEA) and the California Society of Enrolled Agents (CSEA) since 2005. Michelle is very active at both the state and local levels, having served on the North Bay Chapter's (NBEA) Board of Directors in a variety of roles from May 2005 – June 2017 and is currently in her second year as a CSEA Director. Volunteerism is a core value of Michelle's. She has been the Head Coach of the Novato Aquatics Program for Special Olympics for over 15 years and is one of the founders of Marin's Best, a 501(c)3 charitable organization which supports sports, social and education opportunities for the developmentally disabled population in Marin. In 2015, Michelle completed the Emerging Leaders Program through the Center for Volunteerism and Nonprofit Leadership (CVNL).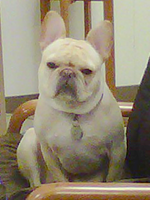 Diego Tanner
Since Diego thinks he's a person (and we basically treat him as such) it's only right that he gets his own bio. Diego joined the Tanner household in 2008 and started coming to the office on a regular basis soon after. He's the perfect greeter and usually the first one to the door when the bell rings. We're convinced that most of our clients who come to the office really just want to say hi to the little guy. He's become the unofficial mascot of every group that his momma belongs to. Even people who don't usually like dogs seem to like Diego. He's a  great ambassador for his breed and the species in general. He spends most of the workday sleeping but is always ready for a good scratch under the chin or a quick wrestling match. He loves coming to the office and gives his momma his best sad puppy dog eyes on the rare day when he has to stay home.